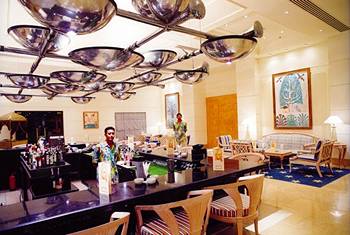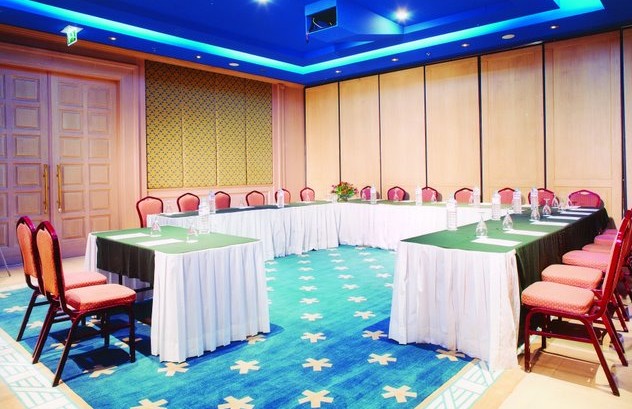 From 1996 to 1998 living in Cairo, Egypt, designing Resort Hotels, for a Ayala Middle East Development Company  with local assistants, using AutoCad.
Our clients included the Hotel Operators Sheraton, for their new Hotel at Soma Bay, in Safaga. Responsible for the public areas, Cocktail Bar, Terrace Bar & Grill, Meeting Rooms and Function Rooms and the within team for the Grand Lobby. As Interior Contractors, at Ayala we worked with a previously agreed Pharonic architectural concept, which is based on the time of the Pharohs.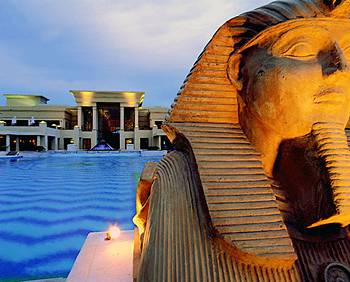 Producing final the desgn drawings package for construction and involved in sourcing the required locally, lighting, furniture, finishes and scheduling all F.F.& E. items required. Enjoying researching and then incorporating the craft of local artisans, on bespoke elements of the hotel, for example joinery, lighting design and textile design for the hotel, to create a modern but authentic Egyption Interior.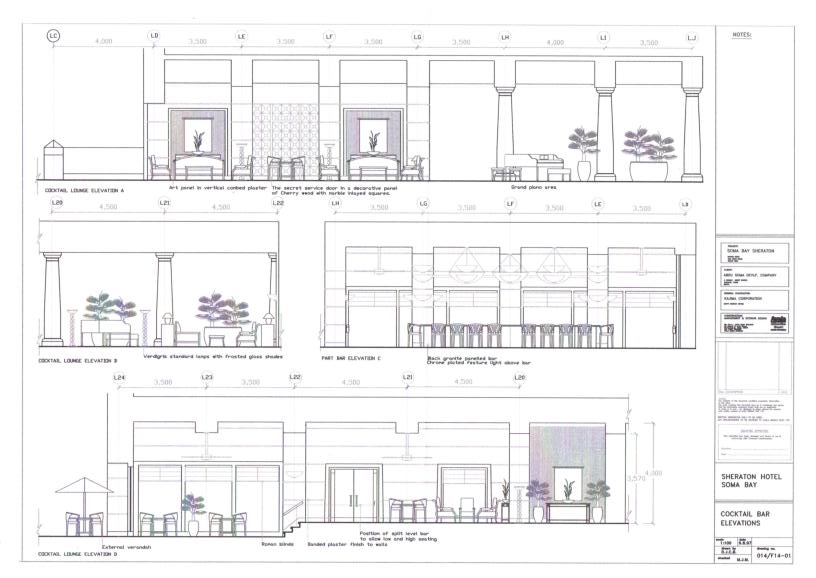 Our projects also involved in concept designing for a proposed new Forum Resort Hurghada, for Intercontinental Hotels, responsible for the Sports Bar, Mexican Restaurant and Function /Conference Rooms. Another client at Ayala was The Windsor Group Hotels, involved at the initial stage of planning their new hotel development. Responsibilites included the master planning of a street of Restaurants, Cafes and Bar facilities for the resort hotel.